Line 1:
Line 1:
 
+

<mainpage-leftcolumn-start />

−

your mum

 
 
+

{{Heading|About Hetalia Wiki}}

 
+

Axis Powers Hetalia (ヘタリア Axis Powers, ''Hetaria Akushisu Pawāzu'') is a webcomic, later adapted as a manga and an anime series, by Hidekaz Himaruya (日丸屋秀和 Himaruya Hidekazu). The series presents an allegorical interpretation of political and historic events, particularly of the World War II era, in which the various countries are represented by anthropomorphic characters. Hetalia (ヘタリア) is a portmanteau combining hetare (へタレ, Japanese for "unreliable") and Italia (イタリア). This is to make light of Italy's apparent cowardice during World War II.

 
+

{{Heading|Featured Article}}

 
+

[[Image:HetaliaEND.png|left|150px]]

 
+

'''Marukaite Chikyuu''' (まるかいて地球) was the ending theme used for '''Hetalia: Axis Powers''' and the early episodes of '''Hetalia: World Series'''. The original version was sung by the main character of the series [[Italy#North Italy|Italy]] (Daisuke Namikawa). There are eighteen different versions sung by various characters. The song is also changed to the theme of the character, depending on what country it is and their personality It is quite popular in fandom for the fans to remake the song into a version of another country too...[[Marukaite Chikyuu|read more]]<br clear="all" />

 
+

<div text align="center">{{Heading|Monthly Poll!}}

 
+

<poll>

 
+

Hetalia: Axis Powers Season 3 will be released on January 17th! How excited are you? x)

 
+

OMG SO EXCITED I PEED MY PANTS

 
+

FINALLYYYY--

 
+

Yes! Another piece to my collection! :)

 
+

Oh joy~ I am pleased to hear. *remains calm*

 
+

Meh. It's just the english dub..

 
+

</poll></div>

 
+

<br>

 
+

{{Heading|Featured Video}}

 
+
 
+

[[File:Hetalia Axis Powers World Series Season Four () - Home Video Trailer for Hetalia Season Four|right|675px]]

 
+
 
+

{{Heading|Helping Out}}

 
+

To write a new article, just enter the article title in the box below.

 
+
 
+

<createbox>

 
+

width=24

 
+

break=no

 
+

buttonlabel=Create new article

 
+

</createbox>

 
+

; Not sure where to start?

 
+

* Find out more about the wiki on the '''[[Project:About|About]]''' page.

 
+

* If you are new to wikis, check out the '''[[Help:Tutorial 1|tutorial]]''', and see [[Help:Contents]].

 
+

* Check out '''[[Help:Starting this wiki]]''' if you're setting up the wiki.

 
+

<mainpage-endcolumn />

 
+

<mainpage-rightcolumn-start />

 
+

{{Heading|<center>Hetalia Blogs</center>}}

 
+

<bloglist summary="true" summarylength=200 timestamp="true" count=3>

 
+

<title>Blogs</title>

 
+

<type>bloglist</type>

 
+

<style>float:left</style>

 
+

<order>date</order>

 
+

<category>Blog posts</category>

 
+

</bloglist>

 
+

<div class="plainlinks" style="text-align:center;">[{{fullurl:{{FULLPAGENAME}}|action=purge}} Refresh] '''·''' [[Special:CreateBlogPage|New Blog]] '''·''' [[Blog:Recent posts|See All]]</div>

 
+
 
+

<mainpage-endcolumn />

 
+

<br clear="all" />

 
+

{{w:animangafooter}}

 
+

{{w:FunimationWikis}}

 
+

__NOTOC__

 
+

__NOEDITSECTION__

 

[[Category:Browse]]

 

[[Category:Browse]]
---
Revision as of 18:52, 6 October 2013
About Hetalia Wiki
Axis Powers Hetalia (ヘタリア Axis Powers, Hetaria Akushisu Pawāzu) is a webcomic, later adapted as a manga and an anime series, by Hidekaz Himaruya (日丸屋秀和 Himaruya Hidekazu). The series presents an allegorical interpretation of political and historic events, particularly of the World War II era, in which the various countries are represented by anthropomorphic characters. Hetalia (ヘタリア) is a portmanteau combining hetare (へタレ, Japanese for "unreliable") and Italia (イタリア). This is to make light of Italy's apparent cowardice during World War II.
Featured Article
Marukaite Chikyuu (まるかいて地球) was the ending theme used for Hetalia: Axis Powers and the early episodes of Hetalia: World Series. The original version was sung by the main character of the series Italy (Daisuke Namikawa). There are eighteen different versions sung by various characters. The song is also changed to the theme of the character, depending on what country it is and their personality It is quite popular in fandom for the fans to remake the song into a version of another country too...read more

Monthly Poll!
Featured Video
Helping Out
To write a new article, just enter the article title in the box below.
<createbox> width=24 break=no buttonlabel=Create new article </createbox>
Not sure where to start?
Hetalia Blogs
Blogs
It's been a while since I've been here, if that wasn't obvious enough.
I apologize for my prolonged and unannounced absence, and I will do my best to find the time to edit again.
Night the cringe2 (tal…
ScotsFox
•
2
hey guys! I hope there are still people on this wiki, I've always wondered what does gender signify in Hetalia? I always thought it didn't really make sense why some countries were male and others we…
Hiiii this is novembre pronounce it as november although they're not the same  I ship weirdest pairings  I am a chinese living in america so my english might be unnatural at times  Sorry!
Favorite Cha…
See more >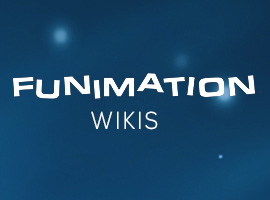 Community content is available under
CC-BY-SA
unless otherwise noted.